If you haven't already, create a free Brandpa seller account and login before continuing.
Submitting your domains
Once you've logged in, click on Domains to view this screen:

Enter a domain name that you want to submit into the box at the top, and press Enter. After a few seconds, Brandpa will appraise the domain, and add it to a table below.
You can repeat this process for as many domains as you wish. As you do so, the table will start to look like this: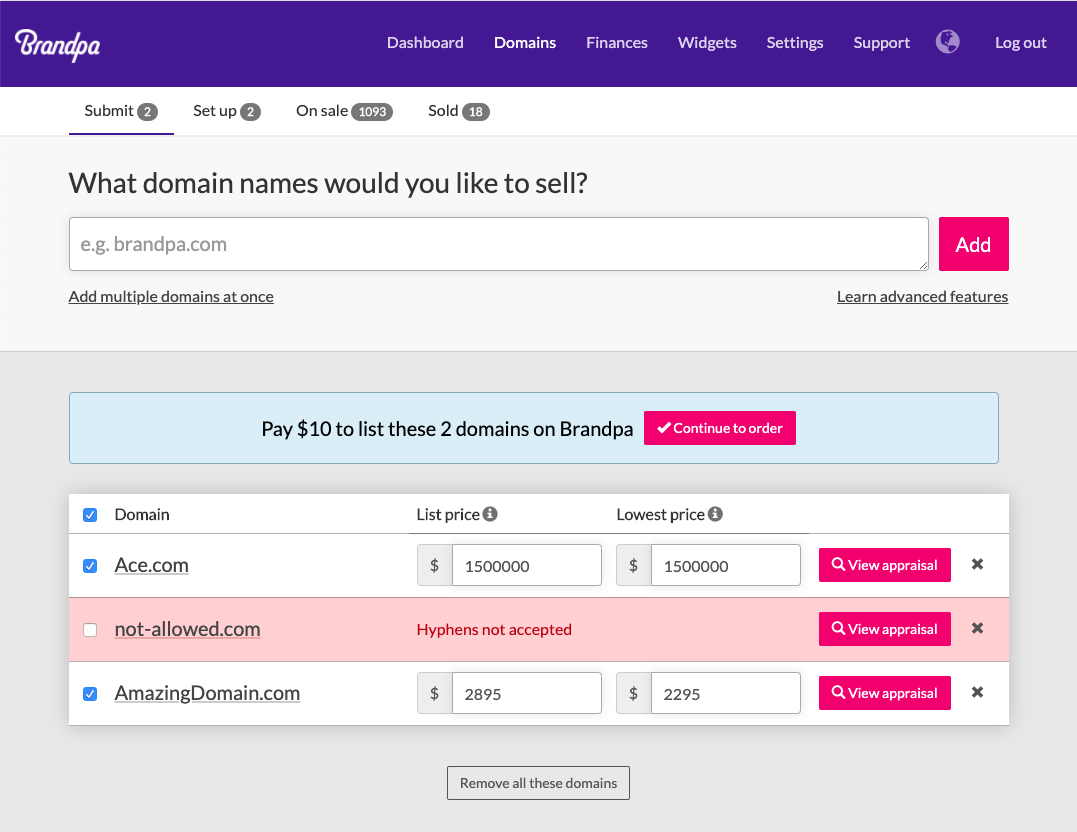 In this example, one domain ("not-allowed.com") is highlighted in red – this domain has been rejected by Brandpa because we don't accept domains containing hyphens. Domains can be rejected for many other reasons.
The other two domains ("Ace.com" and "AmazingDomain.com") have not been rejected. Brandpa has provided two boxes with indicative pricing next to each.
The List price is the price that the domain would be listed for publicly on Brandpa. This price includes Brandpa's commission.
The Lowest price is the lowest price that you would be willing to accept, if someone wanted to negotiate. This price is secret, and only visible to you and Brandpa. We use it to allow us to negotiate with prospective buyers more quickly. If you don't want to negotiate at all, you can set this price to the same as the List price.
The values that Brandpa provides by default are an automated assessment by Brandbot. You're free to edit the prices in both of these boxes, although you won't be able to price a domain over $50,000 USD unless Brandbot thinks it is worth at least that much.
To view more information about the domain, click on View appraisal: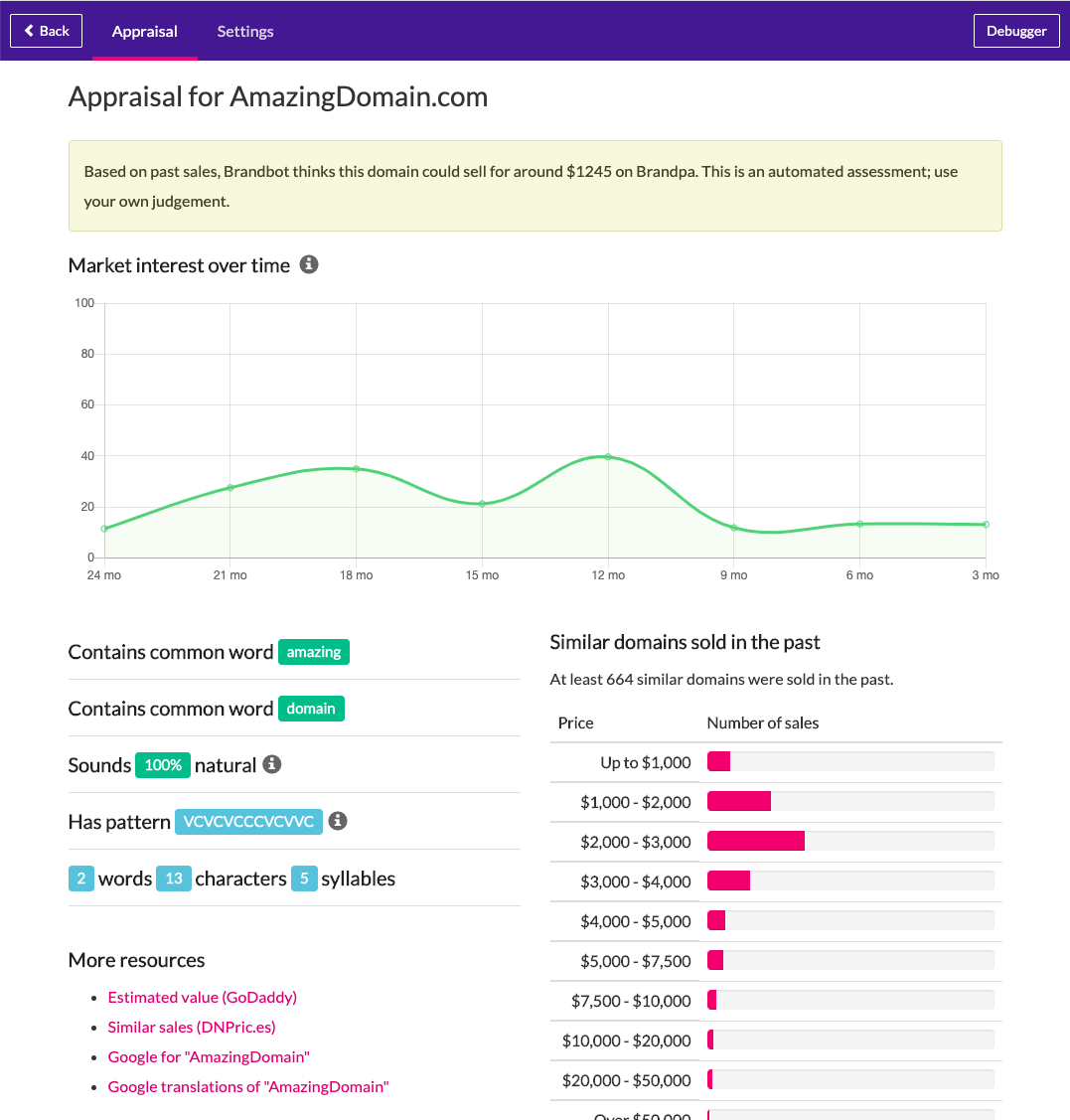 Here you'll see a wide range of information about the domain, the words that go into it, and various aspects that might affect its valuation. You can use this information to help consider your list price.
Listing your domains
You need to pay to list domains on Brandpa. The amount you need to pay will be shown in a blue box above the table.
You can check and uncheck the boxes next to each domain to choose which ones you want to buy. If you leave a domain unchecked, you can come back to pay for it later if you want.
Click on the Continue to order button to place your order. You'll be asked to confirm your details and enter your payment information.
What happens next
Brandpa will talk you through the next stages automatically:
Approve a logo design by collaborating with one of our logo designers
The first two steps are completed by yourself, and typically take minutes. The third step is mostly completed by Brandpa, but requires your feedback: learn about how logo design usually takes.