We currently do not have any vacancies for logo designers.
Our designers can work from anywhere in the world, and earn $4.50 per logo you design.
These are the kind of logos we're after:
If you can make logos like this quickly, we want to hear from you. The whole process is slick and automated, so you can focus on making logos quickly, at a time and place that suits you.
How it works
You email us at design@brandpa.com with examples of your work. If approved we give you a login for Brandpa.
Brandpa will show you a list of logos we need designing whenever you log in.
You can choose to work on one or more of these logos at once. If you do so, we lock that logo so no-one else can work on it for 2 days. You're required to complete the design in that time, or you lose the project.
We limit the number of logos you can work on simultaneously, and increase this limit as you gain reputation.
You are given a chat system to talk to the owner of the domain. They will provide some keywords, and in some cases more specific suggestions for the logo.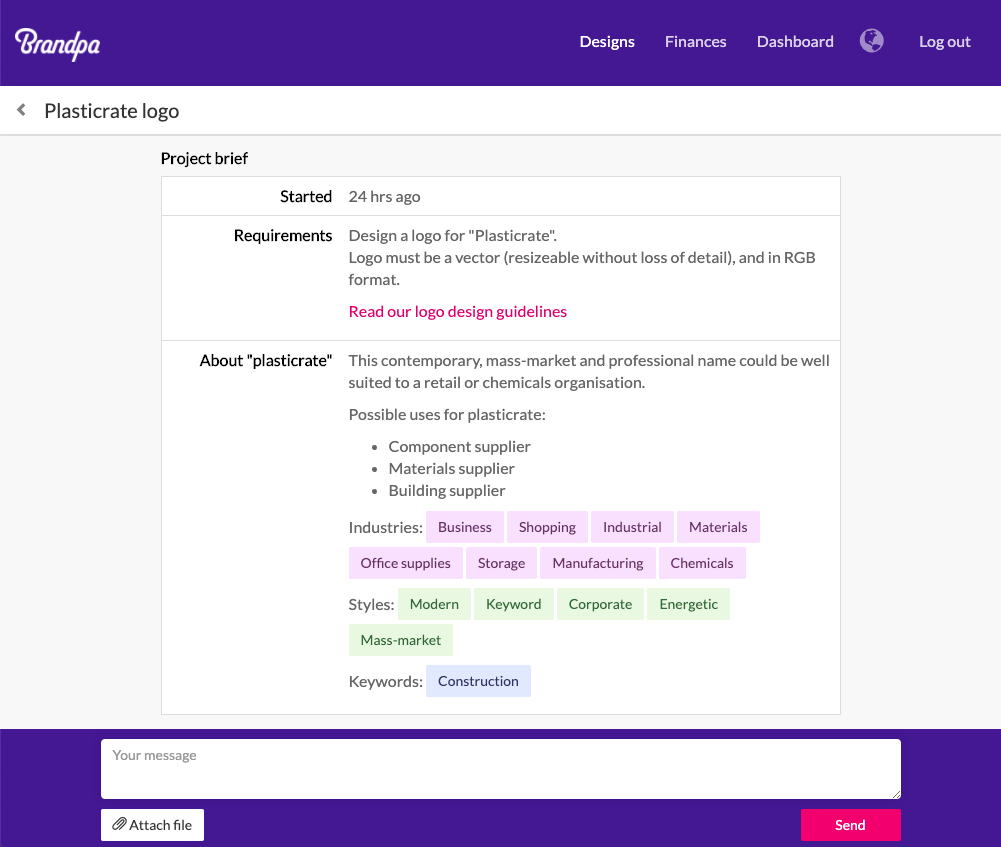 You upload your logos online as a PNG. This is designed to be super easy – you can just drag + drop, or copy + paste a file.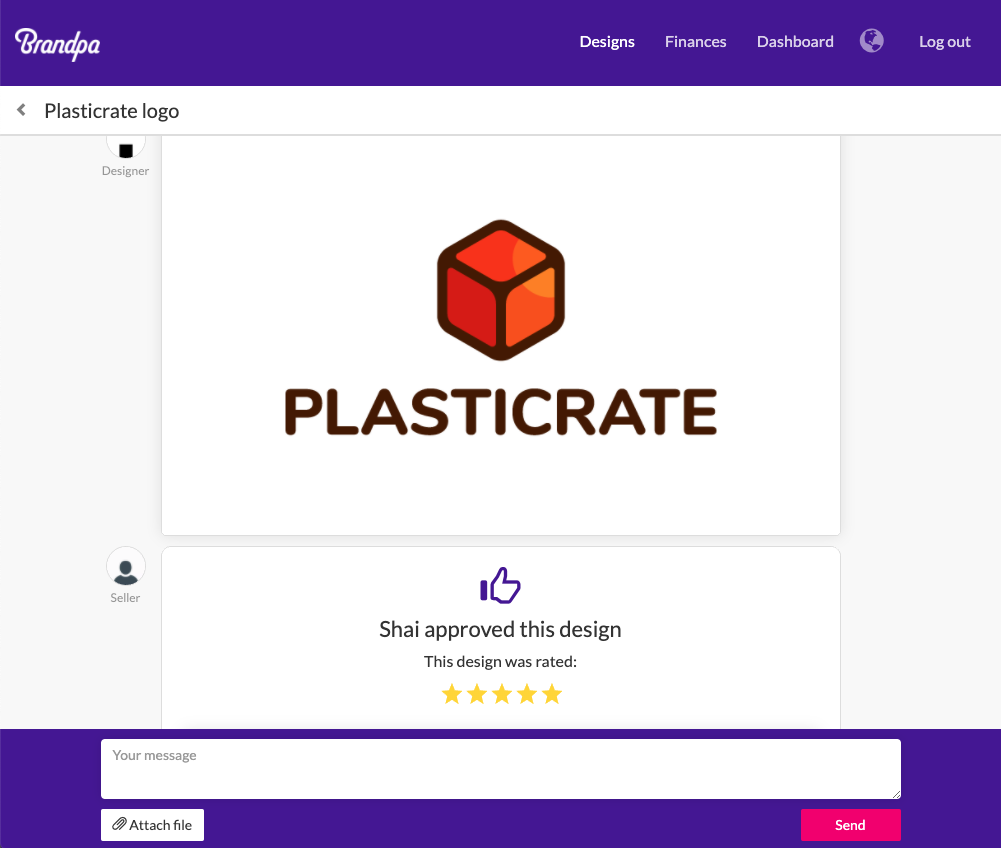 Your logos are approved electronically by the owner of the domain – they just need to click a button. Once a logo is approved you are asked to submit final assets, including the vector file for the logo.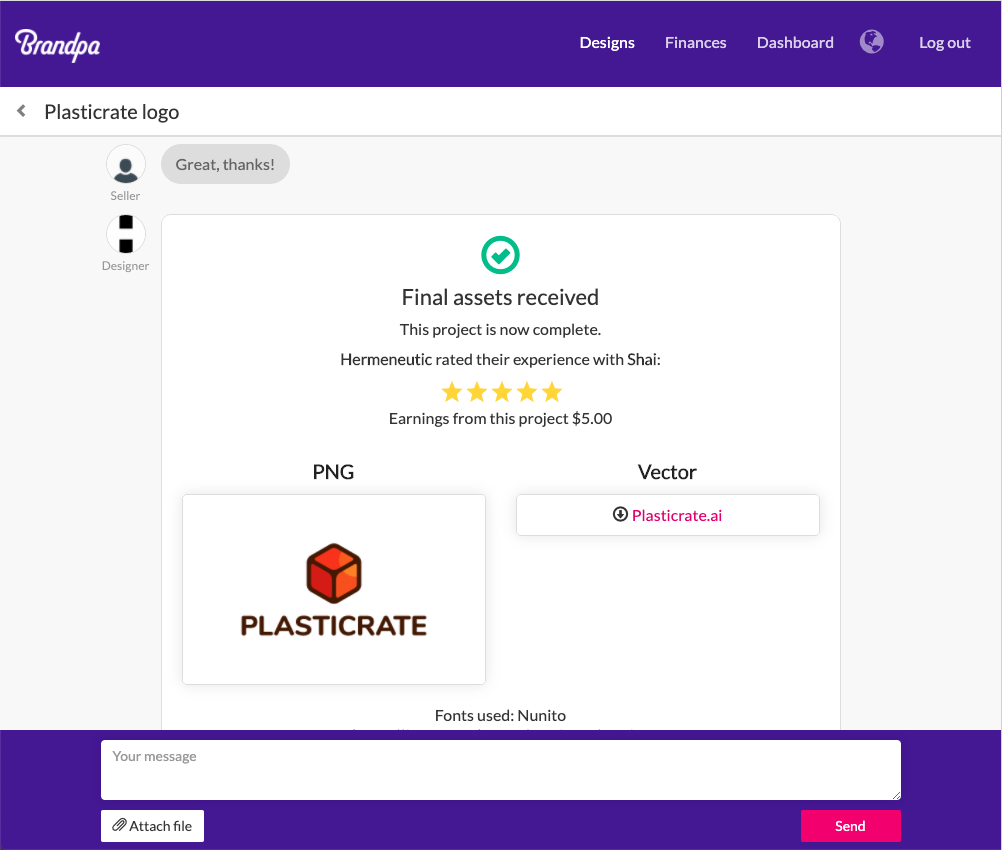 Each design is rated out of 5 stars. We use these ratings to ensure our designer's work is consistently high quality.
You earn $4.50 per completed logo design, which we pay directly into your bank account via Transferwise.
About you
You can live and work almost anywhere, so long as you have Internet access.
You can work whenever you want. Logos are added day and night, around the world.
You must be able to demonstrate a portfolio of high quality logo designs, similar to what you see on the Brandpa website.
You must be able to produce vector logos in either EPS or AI (Adobe Illustrator) format.
You must be able to receive payment via Transferwise. They can pay almost every country in the world.
How much work is there?
More than any one person can handle. We've designed over 15,000 logos to date, and demand continues to grow.
How to apply
Email us at design@brandpa.com, introduce yourself and include a link to your portfolio. We need to see examples of your logo designs before we invite you to join us.
If your application is approved, we'll grant you a user account and help talk you through how to use it. You can learn more about being a Brandpa logo designer here.