After your domains have been approved and paid for, you will be asked to tag them by industry and style.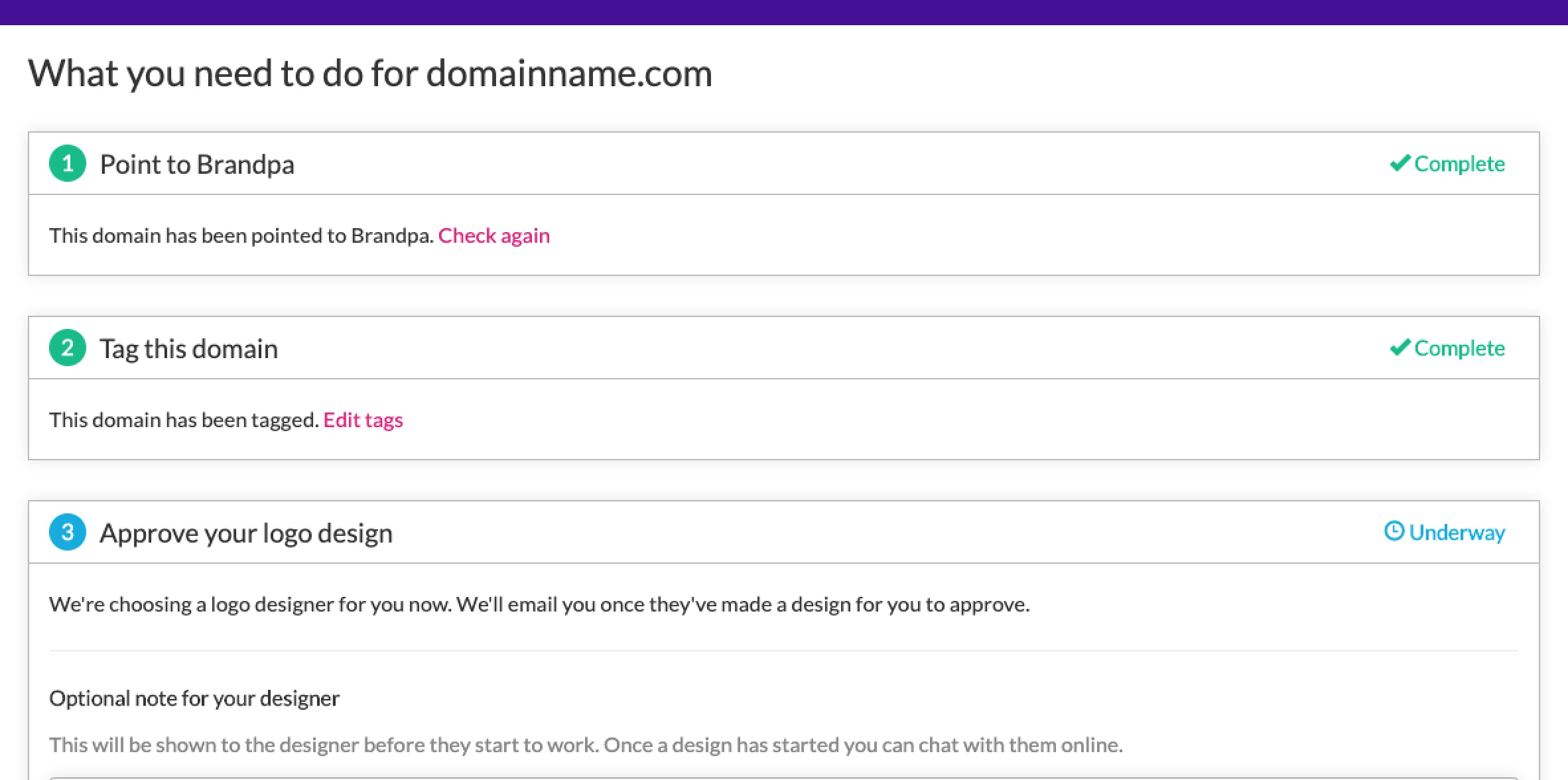 Industries
These are who the domain name is best suited for, e.g. Cryptobar.com probably suits Cryptocurrency and maybe also Security.
You can scroll through a list of industries. Clicking on an industry will add or remove it from your selection. Some industries are nested in folders; you can't select the folders, but you can click on them to see what industries are inside.
You can search industries, and our search will find the best possible industry it can (e.g. if you search for "realtor" we may suggest "real estate").
Many industries appear inside several places, e.g. Analytics appears inside both Marketing and Technology. Selecting either of these automatically selects the other.
You can select up to 6 industries. You don't have to select any, e.g. if a domain is completely without any apparent purpose, but we recommend you select at least a few that the domain could suit. Doing this makes your domain more visible on our website.
Styles
These help users find domain names that match their personal taste, e.g. corporate or friendly names.
Many of these options are mutually exclusive, so you can't select say Feminine and Masculine at the same time.
How these are used
Together these are used to:
Help a designer create an appropriate logo for your domain name
Write a description for your domain name
Determine appropriate ideas for how your domain could be used
Place your domain name within Brandpa's navigation
Guide Brandpa's search
Help Google discover your domain name