All Brandpa sellers can view statistics about their domains like so: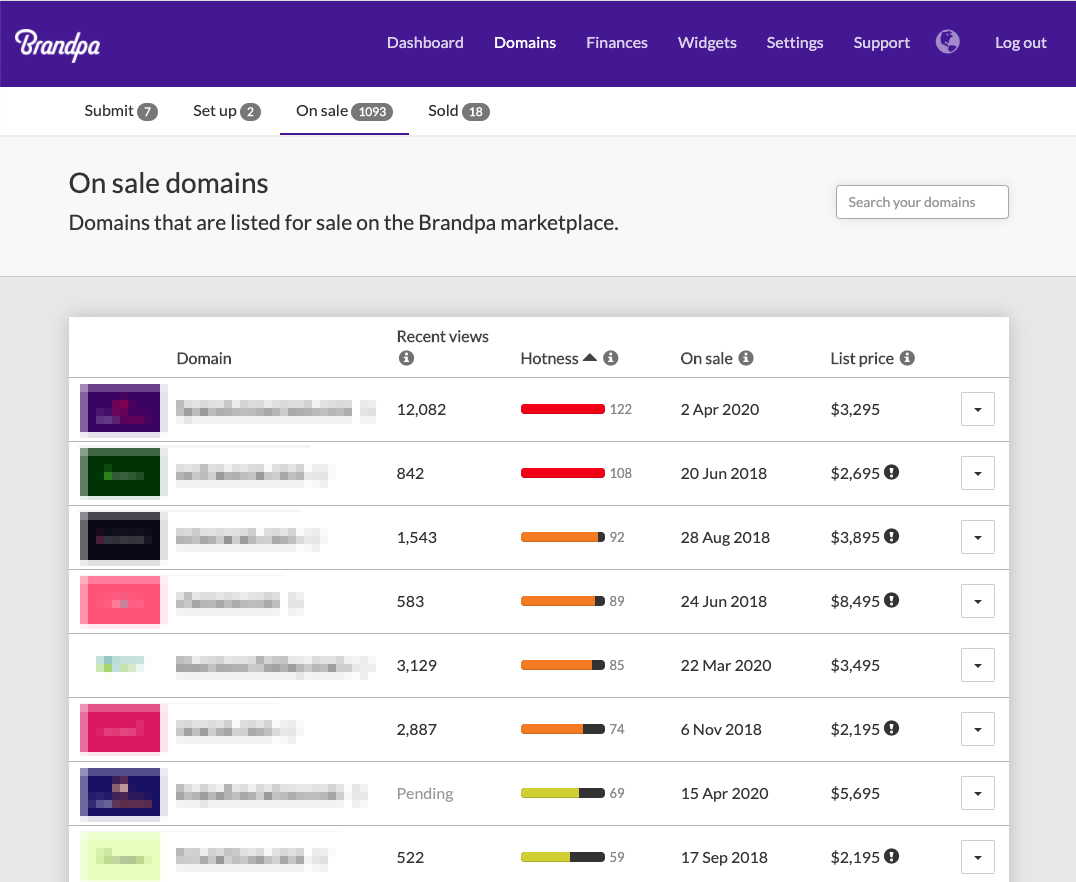 To access this screen, you must have at least one domain listed for sale on Brandpa. Then go to Domains > On sale.
You can click on any column heading to sort the table by that column, e.g. to see the hottest domains, or the oldest ones.
Inside this table you can see:
Domain – the domain name for sale
Recent views – how many times your domains have been seen in the past 90 days. This includes being viewed on our homepage, search results, category pages and some adverts on other websites. It does not include widgets or your profile pages.
Hotness score – how hot your domains are, relative to other domains on Brandpa. A higher score is hotter. Hotness is a measure of potential buying signals, and includes people making offers, starting to buy, looking at the name repeatedly and looking at it for a long time.
On sale – the date the domain was put on sale
List price – the public list price. If an exclamation mark appears next to a price, you are allowed to edit that price right now (by default, prices cannot be edited, until enough time has passed).
A few technical notes
We filter out bots and non-JavaScript browsers from all our stats.
We exclude suspicious user behaviour (e.g. one person repeatedly viewing the same names).
Brandpa staff are excluded from our stats.
Figures are updated approximately every day.