If the domain name you've sold is hosted with Namecheap, and the buyer wants that domain name to be transferred to a different registrar, you will need to do the following steps:
Log in to your Namecheap account.
In your Dashboard, find the domain name that needs transferring out.
1. Click on the Manage button:
2. On the next page, turn off the WhoIs PROTECTION toggle:

3. Make sure you say Yes after you are asked if you want to remove WhoIsGuard Protection:

4. Then, go to Sharing & Transfer, and scroll down to the Transfer Out area of the page. Click Unlock:

5. After the domain name is unlocked, you will see the message Domain unlocked successfully.
6. Request the authorisation code for this domain name by clicking on the AUTH CODE button:

7. After click on the above button, Namecheap will ask you why you are transferring the domain name out. You can choose any option you seem appropriate. After that, click on the Send code button: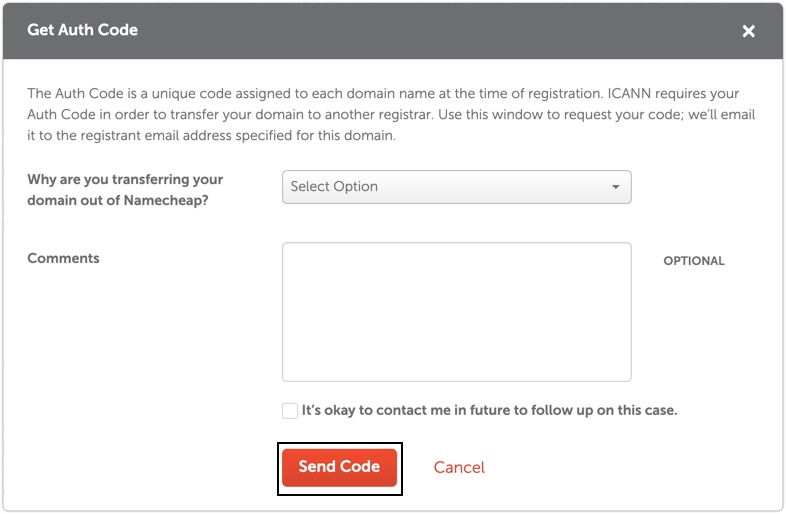 8. Now, please go to your mailbox. You should receive the authorisation code in that email. The email should look like this:

9. Copy the authorisation code provided in the email, and paste it in the area provided by the Brandpa page: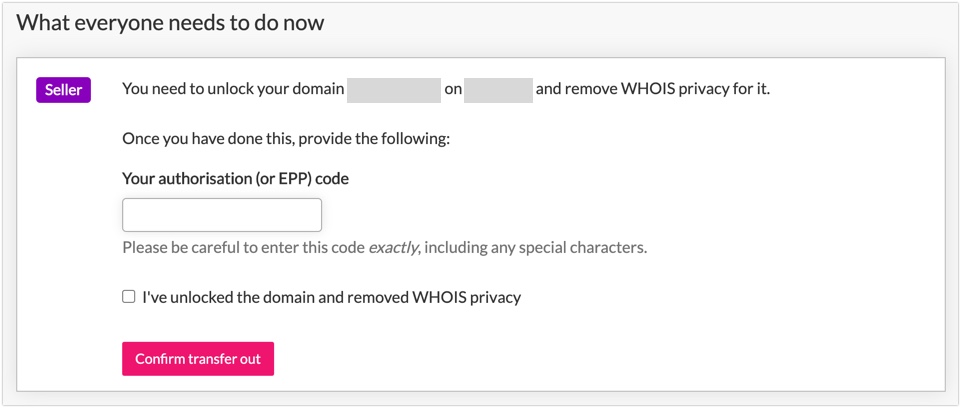 If you have any questions, please let us know. You can submit a Support ticket here: Submit a ticket.