The process for logo designs changed on April 26th, 2020. All designers must read all of the following.
Requesting feedback
We no longer email notifications to the seller when you make a comment or upload a file.
Instead you must choose to ask for feedback, when you're ready.
To do this, press the new "Request feedback" button at the top right corner of the screen:

This will send the seller an email immediately asking them for feedback, which looks like this: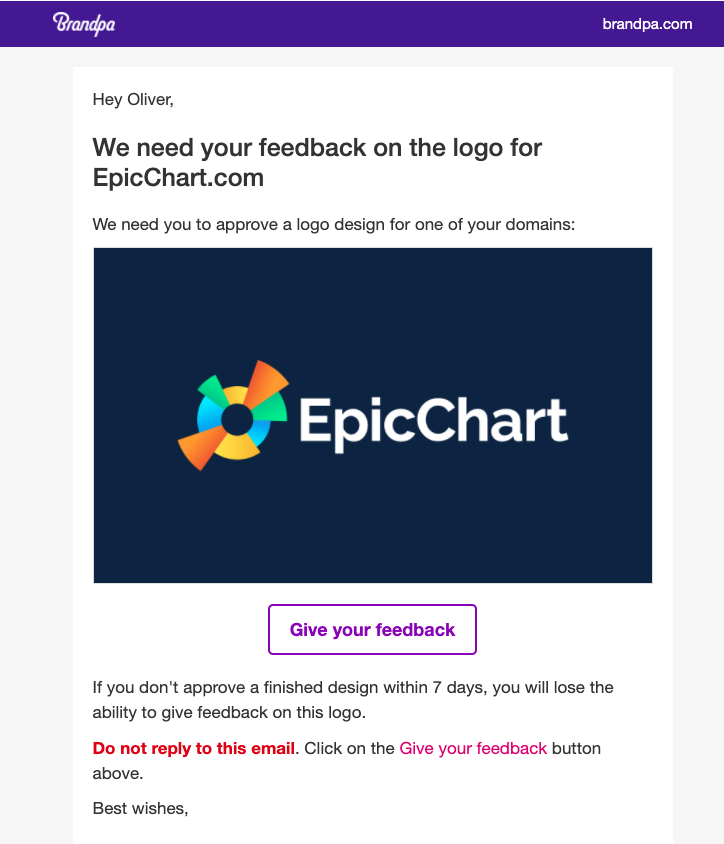 These new emails are much clearer than the old ones, which looked like this: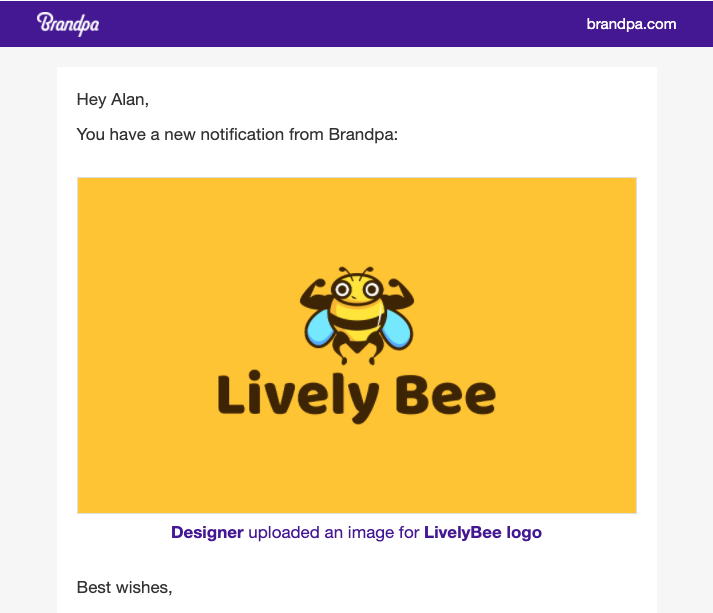 This allows you to write comments, and upload multiple images before asking for feedback, if you wish.
Running out of time
We have also changed what happens if a project runs out of time:
Previously, when a seller didn't approve a design within 7 days we cancelled the project, and your work was lost.
Now, when a project runs out of time we automatically assign it to Brandpa, who take over from the seller. Brandpa will work with you to approve a final design.
This means that you can't lose a project if the seller doesn't provide feedback.
Note that Brandpa will not take over design projects before the 7 days limit has run out. This is so we can provide a consistent service to all of our sellers. Please do not ask Brandpa for help to take over a design project, if a seller is not replying. This will now happen automatically.