If someone has purchased your domain name, you will be notified about it by email. The email will ask you to prepare the domain name for transfer to the buyer.
If the buyer chose for the domain name to be transferred to a different registrar than the name is currently in, you will see this page after you click on the Show me next step in the email (you can also access that same page from within your Seller's Dashboard if you go to Domains > Sold > View button (next to the domain name that was sold):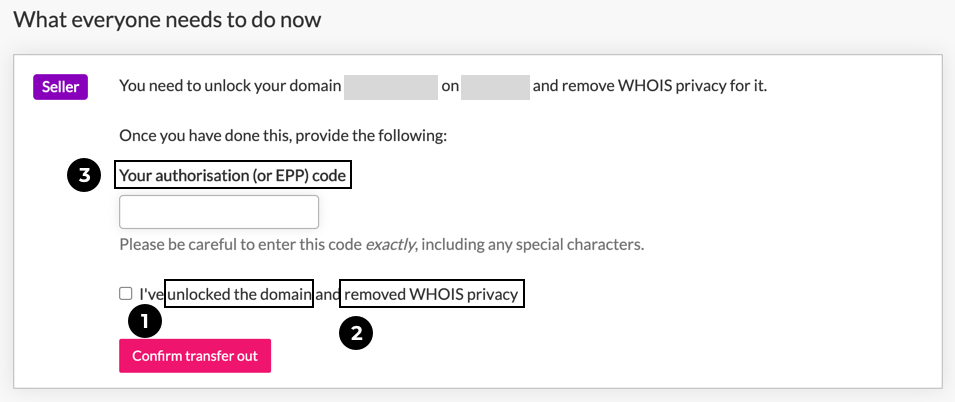 There is a couple of things you will need to do to make sure the buyer can start the transfer on their end:
Remove WhoIs Privacy (#1)
Unlock the domain name (#2)
After you obtain your authorisation code, you will need to paste it into the field Your authorisation (or EPP) code (#3), check the check box that says I've unlocked the domain and removed WhoIs privacy, and press Confirm transfer out.
Note: unless the above steps are completed, the domain name transfer won't be possible.