We're making several changes to our logo design process today:
Sellers are no longer emailed each and every line in a design conversation. Instead, designers say when they are ready for feedback, and the sellers receives one email immediately, like this: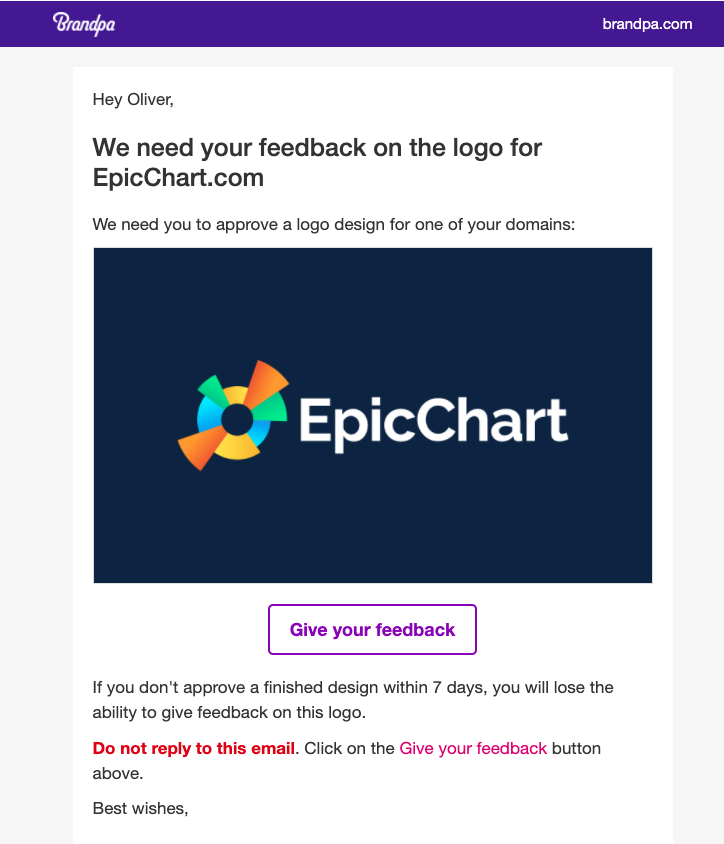 If a seller fails to approve a design within their 7 day deadline, we no-longer cancel their design. Instead we transfer responsibility for approving it to Brandpa.
We now show the design brief to the seller, inside our chat system. This was always visible to the designer, but we think it can help the seller too.
We've updated our rules for design projects to cover these changes.
We will still show you notifications in the top-right corner of the screen as before. However, you will now only receive an email when your feedback is requested by the designer.
Sellers and designers can still request help from Brandpa at any time during the design process.
Benefits
Sellers don't get spammed by emails. We found new sellers were often confused by receiving chat notifications directly from designers, which didn't make much sense if you'd never used Brandpa before.
Designers are more likely to get a timely response to a single, direct email.
If a seller fails to meet their deadline, the work by the designer is not wasted, and the logo doesn't have to be delayed further by being assigned to someone else.
If you have questions or concerns please get in touch.