Brandpa now helps buyers understand how a domain name might be pronounced. You can press a play button beneath each logo to hear them read out.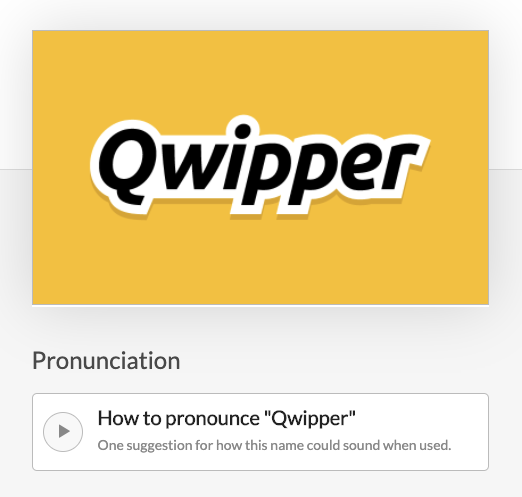 This feature is enabled automatically on the vast majority of domain names, wherever our AI thinks it knows how to say the name.
Customising pronunciation
Sellers can enable, disable, or change the pronunciation for any of your domains.
Log into your Dashboard, and look at your domains under Domains. You can set this setting for domains under either Setup or Listed.
The new option is listed under Settings.

Check the box "Explain how to pronounce this domain" to enable this feature, or uncheck it to disable it.
In the box below you can enter how you would like the domain to be read out loud. For example, if you have an ambiguous domain like "TVTO", you could consider pronouncing that like:
"T-V-T-O"
"TV-TOO"
"TEE-VEE-TWO"
And so on. The choice is up to you. If you don't tell us, Brandpa will do our best to guess on your behalf automatically.
Coming soon
Our number one feature request from sellers is the ability to set keywords.
We've been working on this for ages, and we're pleased to say we're almost done. You can expect this within a week.
We'll also be rolling out several new features soon to make updating the settings for lots of your domains much easier. This will include your keywords and pronunciation.